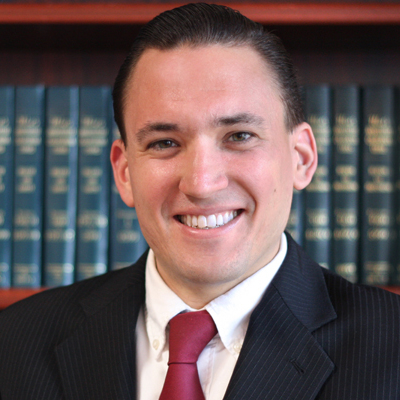 Jacob G. Reinhardt
Managing Partner
Prior to forming the Firm, Mr. Reinhardt spent several years working for the Law Office of Gould & Hahn. Beginning in 2011, he worked directly with Mr. Hahn as a legal assistant, gaining a wealth of experience about the unique challenges that licensed professionals and businesses face, while at the same time developing his knowledge of the specialized area of administrative law. After being admitted to the California State Bar and he was promoted to the role of Associate Attorney and continued his work with the Law Office. In 2020, Mr. Hahn and Mr. Reinhardt formed Gould, Hahn, & Reinhardt, and Mr. Reinhardt assumed his current role as a Partner with the Firm.
Mr. Reinhardt assists clients through all stages of the license disciplinary process and has experience advising a wide variety of licensees. In addition to his work with professional licensees such as registered nurses, contractors, and real estate brokers, he is very familiar with licensed community care facilities including child care centers, adult residential facilities (ARF), and residential care facilities for the elderly (RCFE). Mr. Reinhardt is able to use his familiarity with Title 22 of the California Code of Regulations and Community Care Licensing to assist facility operators in resolving issues quickly and effectively.
Before moving to the Bay Area, Mr. Reinhardt obtained a Bachelor's Degree in Political Science from Miami University in Oxford, Ohio. Mr. Reinhardt completed his Juris Doctorate at Golden Gate University in May 2016, where he was an Associate Editor of the GGU Law Review. His article, Default License Revocation in California Administrative Law, was published in the May 2016 issue of the Golden Gate University Law Review. Mr. Reinhardt is a member of the State Bar of California. Mr. Reinhardt enjoys motorcycle touring, backpacking (preferably with his dog), and exploring the outdoors.